Lifestyle Medicine Resources
for Every Stage of a Health Professional Career
Over 80% of U. S health care costs can be attributed to the treatment of chronic diseases rooted in unhealthy lifestyle behaviors. However, topics like nutrition, physical activity, or stress management are not typically covered in medical or health professional training. ACLM aims to alter this dynamic by equipping students with the knowledge and clinical skills to prevent, treat and reverse chronic disease through counseling and empowering patients to adopt healthy habits.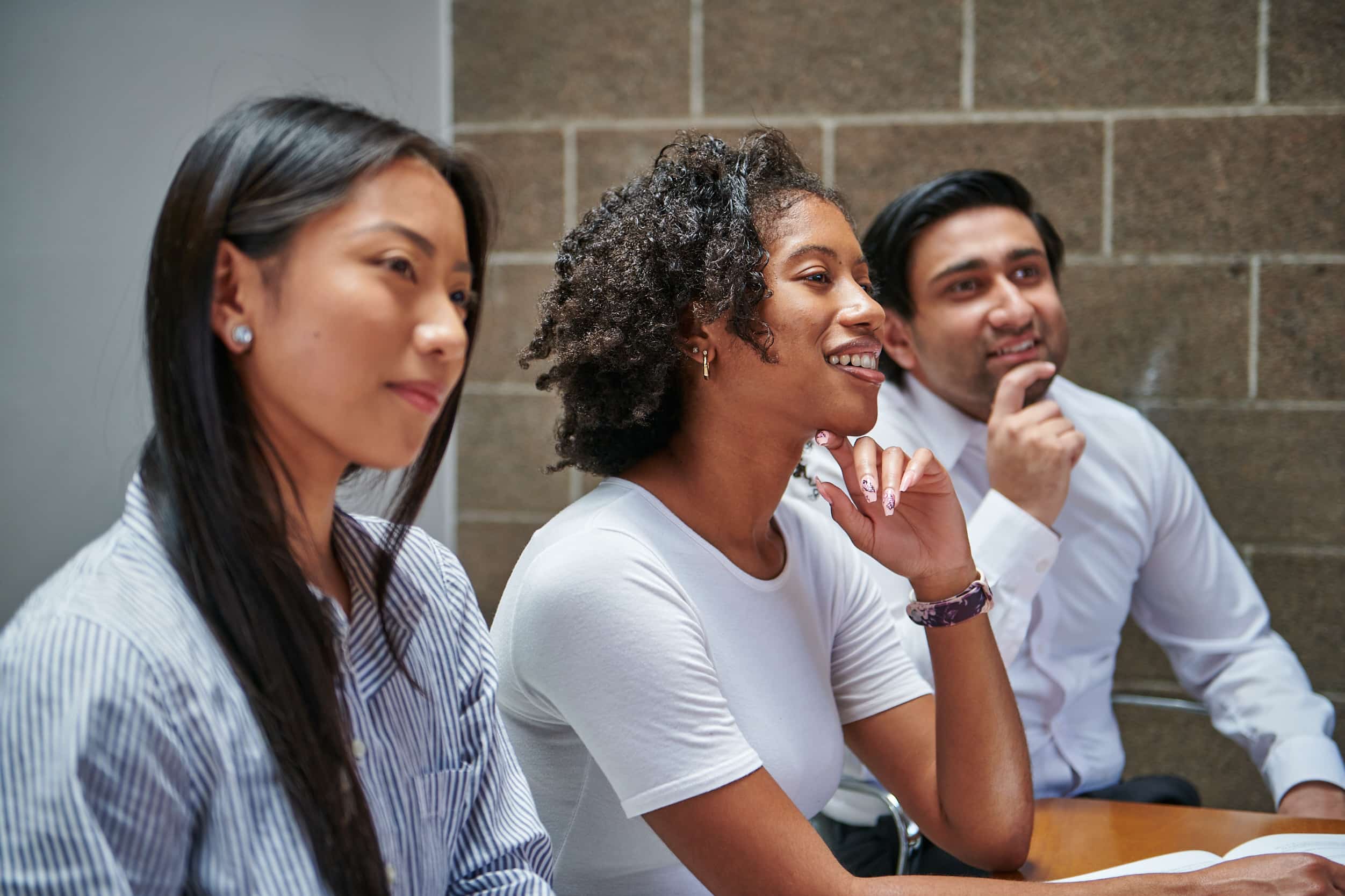 Academic Resources
Lifestyle, once recognized as an essential prevention strategy, is now acknowledged as a foundational and efficacious treatment approach with improved outcomes, lower costs, and improved patient satisfaction. ACLM offers ways to integrate lifestyle medicine across the educational continuum from baccalaureate students through post-doctoral education.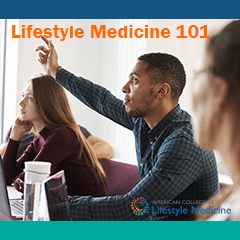 Lifestyle Medicine 101 Curriculum
The Lifestyle Medicine 101 (LM 101) curriculum includes thirteen slide decks, with 50-200 slides each, that follow Beth Frates' award-winning Lifestyle Medicine Handbook. This curriculum can be tailored to a variety of settings to educate audiences about the basics of lifestyle medicine. The curriculum also includes a syllabus and instructor's manual.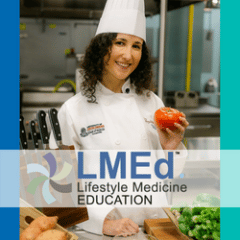 LMEd Curriculum
LMEd provides open access, medical school-level LM education through the University of South Carolina School of Medicine Greenville's collection of evidence-based resources that can be used for core curricula or integration into existing curricula.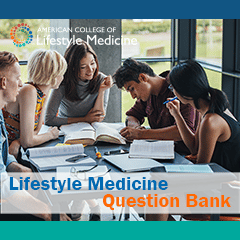 Medical School Question Bank
The Lifestyle Medicine Undergraduate Medical Education (UME) Question Bank can be used by UME faculty to create Categorical Assessment Tests to specifically assess their students' knowledge of lifestyle medicine.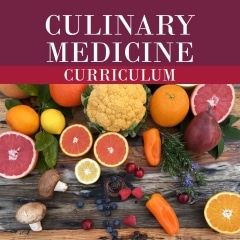 Culinary Medicine Curriculum
Providing healthcare professionals with a strong foundation in Culinary Medicine is a key part of educating health professionals to support patients in achieving better health outcomes.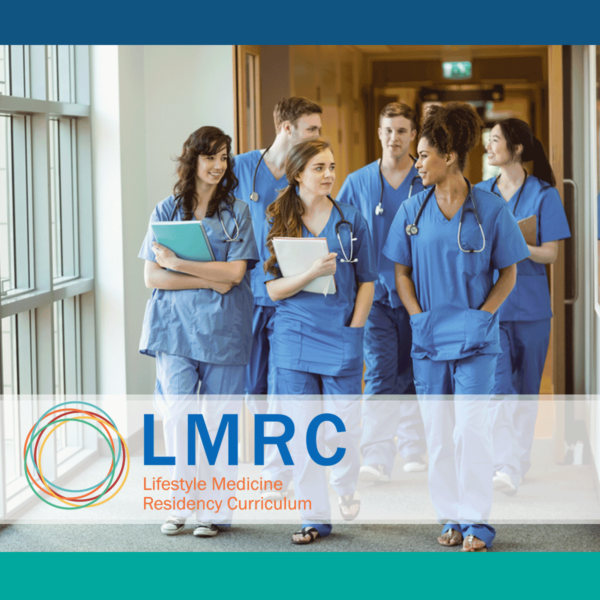 Lifestyle Medicine Residency Curriculum
The LMRC is a comprehensive, applicable and flexible curriculum designed for integrated implementation into medical residency programs.  Driven by resident involvement, the curriculum has included residents in every aspect of its creation.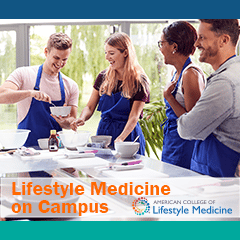 Lifestyle Medicine Interest Groups
ACLM's Trainees have started student-led, faculty-supported groups across the country and have been instrumental in advocating for curriculum reform. LMIGs are the perfect way to connect, share ideas, collaborate on projects and learn how to practice Lifestyle Medicine.
Download the Academic Roadmap for Lifestyle Medicine Education, Engagement, and Certification.
Academic Program Map
Below is a compilation of leading academic institutions and programs that acknowledge the critical need for lifestyle medicine to be taught. These institutions are actively incorporating lifestyle medicine through various levels of implementation including: requiring lifestyle medicine implementation in the core curriculum, offering elective lifestyle medicine courses, or by creating and implementing student-led Lifestyle Medicine Interest Groups (LMIGs) on campus.
Dr. Qadira Huff grew up in a medically under-resourced neighborhood known as "East of the River" in Washington D.C. Today the pediatrician is using lifestyle medicine to help families there break cycles of chronic disease.
For mentorship and networking, join one of ACLM's Member Interest Groups. Download complimentary resources for patient and community education. Gain experience by submitting a research poster for the annual conference.
Attend an Upcoming Webinar
Complimentary webinars on various topics that include, but are not limited to:
What is Lifestyle Medicine?
Certification in Lifestyle Medicine
Lifestyle Medicine Domains/Pillars
Clinical Application of Lifestyle Medicine
Lifestyle Medicine Delivery Models
Lifestyle Medicine Reimbursement
Lifestyle Medicine Research
Lifestyle Medicine in the Workplace
The Effect of Lifestyle Medicine on Diseases and Conditions
Lifestyle Medicine Integrated in Academia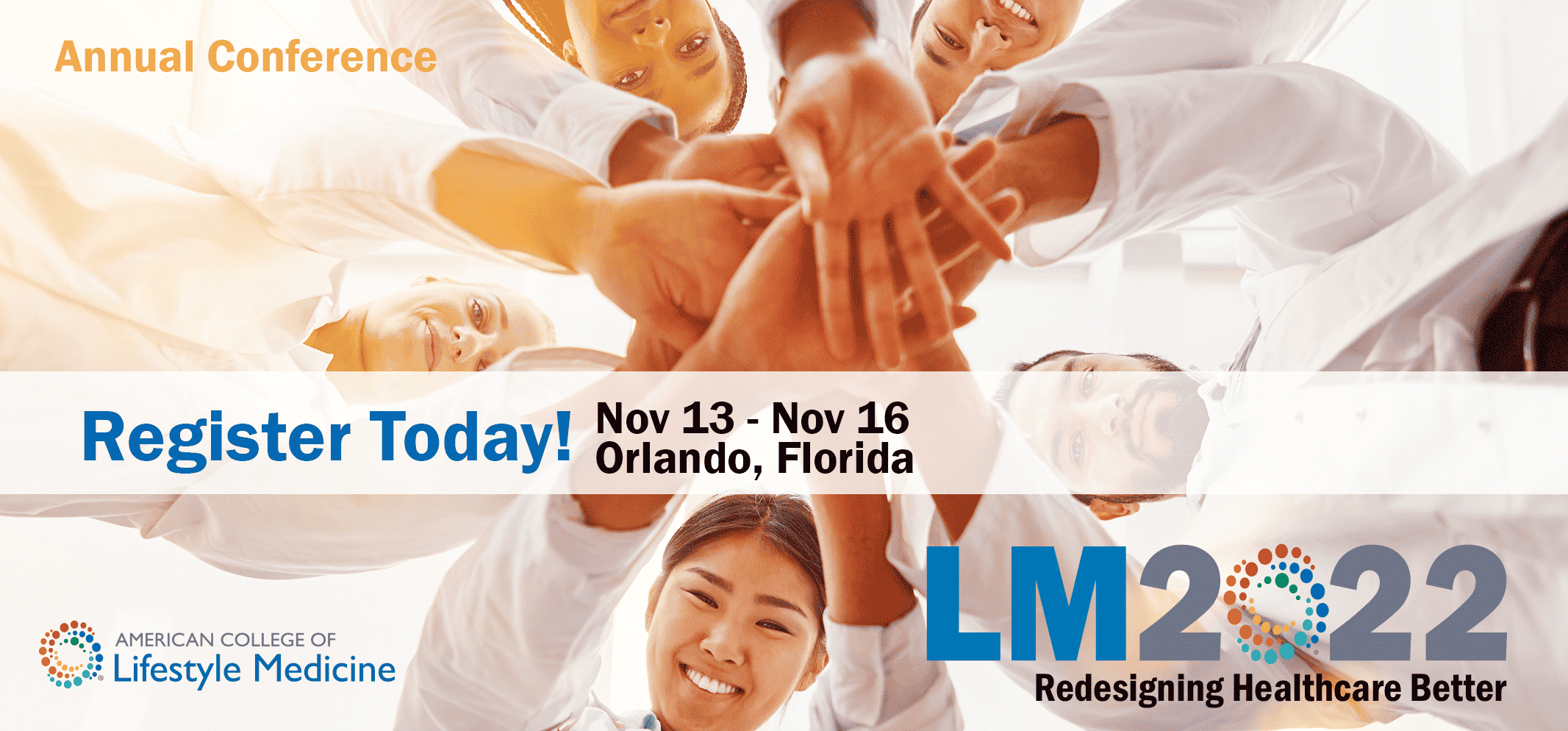 LM2022 — Redesigning Healthcare Better
ACLM is hosting a hybrid conference on November 13-16, 2022. The in-person event will be at the Rosen Shingle Creek in Orlando, Florida. This is the premier conference delivering expert continuing education with a focus on lifestyle medicine - the therapeutic dose of proper nutrition, regular physical activity, social connection, restorative sleep, stress management, and avoidance of risky substances. The LM2022 conference theme of "Redesigning Healthcare Better" is the call to action to create a future where lifestyle medicine is offered as the first, affordable, and accessible therapy for non-communicable diseases.