The nation's premier medical education event focused on lifestyle medicine
as the foundation of chronic disease reversal and health restoration.
Hybrid Event: Participate In Person or Virtually
Finding a continuing education experience that engages you on a personal and intellectual level, relaying practical and science-based ways to enhance your daily practice can be a challenge.
Why LM2023 is right for you:
Peer Mentorship
The lifestyle medicine professional community is known for its friendly ability to share best practices and network early adopters with those who are still just beginning the journey. The leaders you meet at LM2023 are ready to share thier personal story and connection to how lifestyle medicine has impacted their career as well as their own health.
Evidence Base
In 2022, 110 abstracts were published and presented as part of Research Row at our live event. The application of and research on the impact of therapeutic lifestyle medicine interventions is increasing at a rapid rate. Learning about the effect on different disease states and populations is yet another way to take part in the future of the field.
Quality Content
The cadre of speakers at this three-and-a-half-day event is simply on the highest level. There is always an outstanding mix of legendary trailblazers and modern day thought leaders. The event is organized so there is a variety of session types from intimate workshops and concurrent tracks to the large plenary and networking activities.
REGISTRATION IS NOW OPEN
The in-person capacity for this event is capped and has sold out several years in a row.  Registration is opening with the lowest pricing available.  Take advantage now and save one of the limited spots.
Current pricing ends on March 31.
In-person Pricing

|   Member: $749 – $1,049        Non-member: $999 – $1,299
Virtual Pricing  |  Member: $549 – $849         Non-member: $699 – $999
Register early for best savings – Prices increase in April, June, and September.
In-person attendance registration includes:
Opening welcome reception
Tuesday evening award ceremony and reception
Three-and-a-half days of plenary and concurrent sessions organized in four distinctive tracks
Access to conference recordings for one full year.
60+ hours of medical education
Six chef-prepared whole-food, plant-based meals and snacks
Interactive networking opportunities
Opportunity to attend pre- and post-conference workshops (Additional cost)
Expansive exhibit hall featuring vetted, lifestyle medicine-aligned products, services and organizations, scavenger hunt, giveaways, and more!
Virtual attendance registration includes:
Three-and-a-half days of plenary sessions.
Access to conference recordings for one full year
35+ hours of medical education
Opportunity to attend pre- and post-conference workshops (Additional cost)
Interactive networking opportunities
Virtual exhibit hall, digital scavenger hunt, giveaways, and more!
This year's event features pioneers as well as innovators in the field of lifestyle medicine.
The world is experiencing an epidemic of lifestyle-related chronic diseases. Data shows in fact, that lifestyle, even more so than genes, is the primary determinant of health or disease. Unfortunately, our existing health care system emphasizes the management of symptoms prolonging the "sickcare" cycle. The time for change is now!
The American College of Lifestyle Medicine (ACLM) advocates for a better way, deeply rooted in science. ACLM members represent a body of physicians, clinicians, health care professionals, and organizations that promote the use of lifestyle as a therapeutic intervention to prevent, treat, and, often, even reverse chronic disease.
By attending this conference you will learn more about educating, equipping, and empowering individuals with the information and resources they need to protect their health and fight disease. This will greatly reduce the financial burden on families, employers, our nation and the world–all while adding years to lives and life to years.
PARTNER WITH US AT LM2023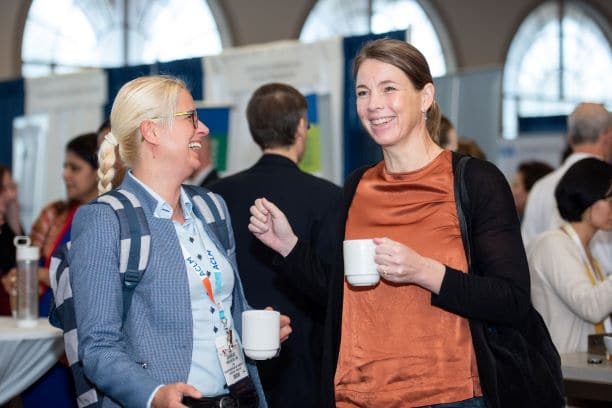 As a unique conference for those focused on health restoration, it draws 2000+ medical professionals from across the U.S. and internationally to hear keynotes by luminaries in the field, educational sessions presented by foremost experts, and research posters highlighting evidence-based practice. They discover new products and services to incorporate into their practices and participate in an array of networking functions with industry leaders and ACLM members. Any organization looking to connect with Lifestyle Medicine professionals will find the Annual Conference a place to meet the brightest minds in the fastest-growing field of medicine and to foster rewarding alliances.
Who attends:
Physicians and other clinicians, medical residents, healthcare executives, academic faculty, and prominent researchers network to advance the field of lifestyle medicine. Other attendees include partner organizations and political and civic leaders from across the US and around the world.
Thank you to LM2022 Sponsors: