Nutritional Therapies | Food as Medicine
The Institute of Health Metrics and Evaluation, in its 2019 Global Burden of Disease Report, analyzed data from more than 190 countries and found that what people eat, and fail to eat, is the leading cause of disease and death. However, food and nutrition education and support for health care professionals is lacking. Only 27% of medical schools in the U.S. provide the minimum 25 hours as recommended by the National Academy of Sciences since 1985. Furthermore, only 14% of medical residents (physicians in training) believe they possess the knowledge and training to provide nutrition counseling to patients, nor do they know the guidelines for diagnosing and treating obesity.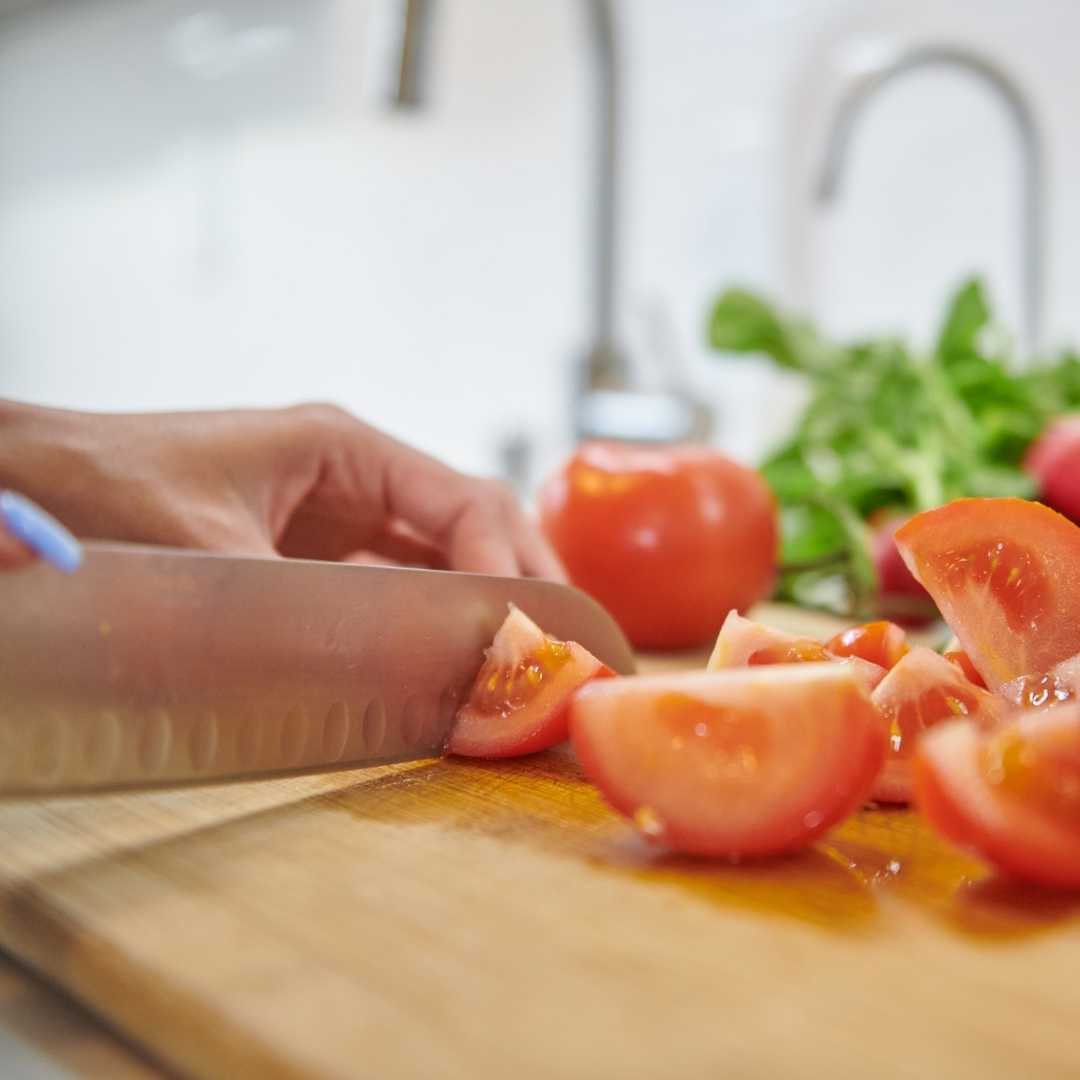 Food as medicine is defined as a therapeutic method in which food and nutrition is used in the prevention and treatment of chronic, non-communicable disease. The American College of Lifestyle Medicine is committed to raising the level of competency in food as medicine for all health care professionals. We fully recognize that healthful eating patterns not only impact disease progression but encourage overall well-being, influencing a patient's success in other lifestyle pillars. It just so happens that this dietary lifestyle pattern is also what is best for the planet.
For the treatment, reversal and prevention of lifestyle-related chronic disease, ACLM recommends an eating plan based predominantly on a variety of minimally processed vegetables, fruits, whole grains, legumes, nuts and seeds.
The American College of Lifestyle Medicine is committed to raising the level of competency in food as medicine for all health care professionals.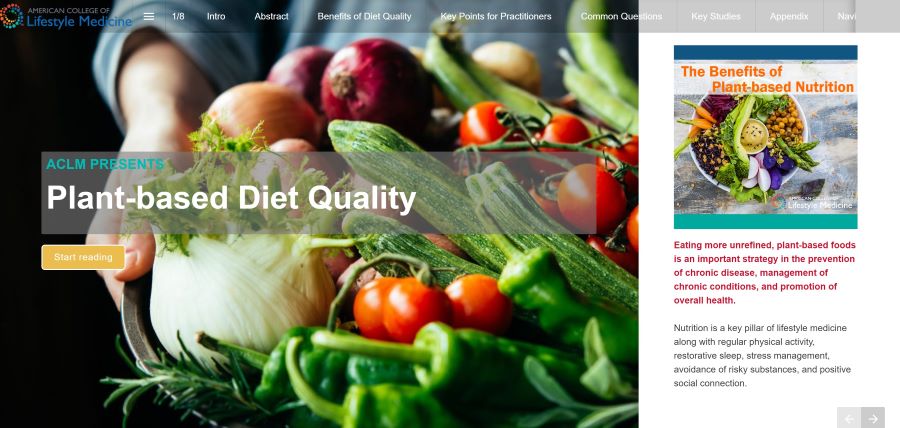 Eating more unrefined, plant-based foods is an important strategy in the prevention of chronic disease, management of chronic conditions, reversal of lifestyle-related chronic disease in some cases and promotion of overall health.
Elaboration on the benefits can be studied in our comprehensive series of reports — The Benefits of Plant-Based Nutrition.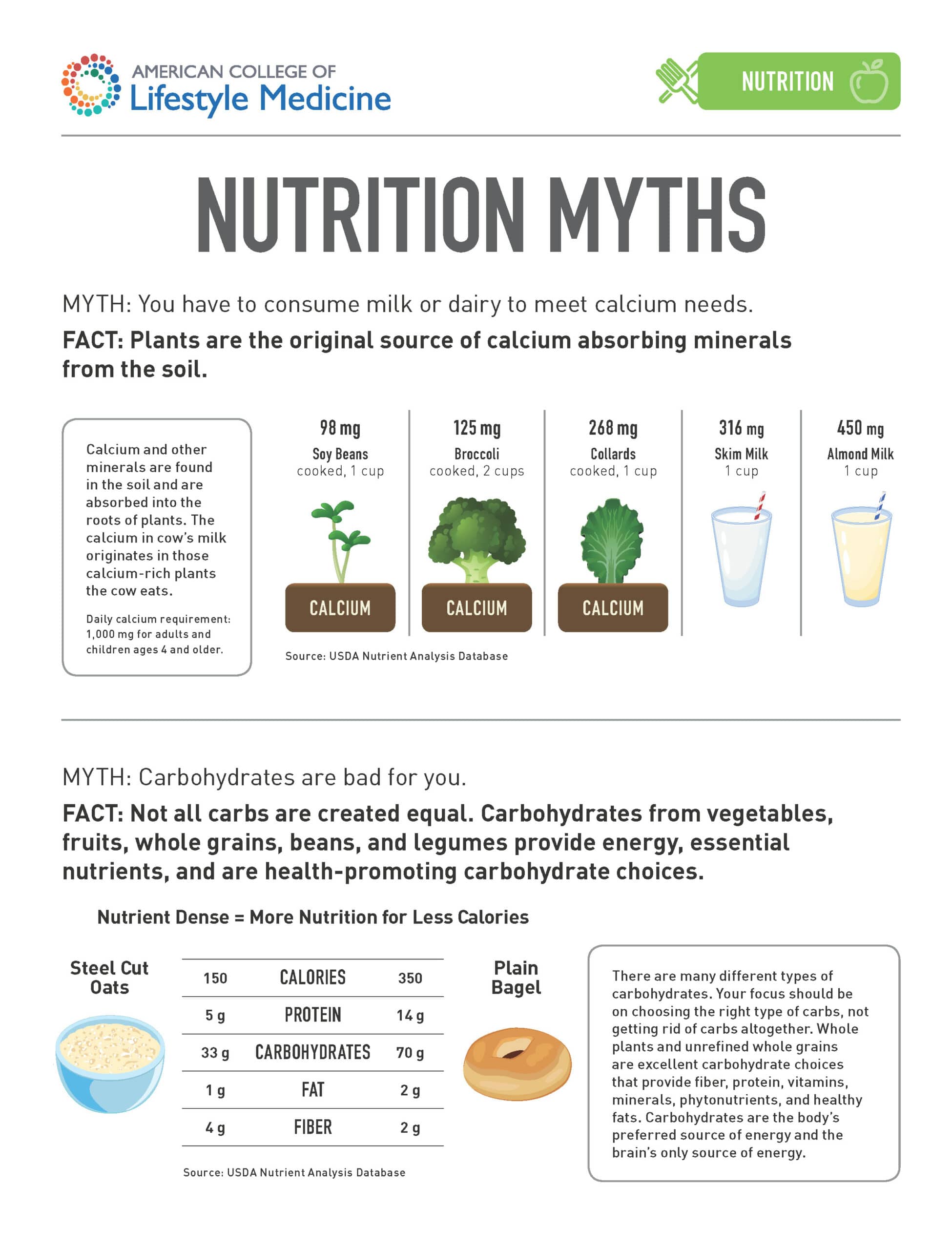 Tools and support are just as critical to patient success.
ACLM has compiled a number of downloadable print resources that can be used to augment your food as medicine. approach to disease treatment.

THE PLANTWISE PROJECT: DISCHARGE EDUCATION FILM
Inspiring patients towards real change can be challenging. The Plantwise project provides you with a way to reach patients at a critical juncture – in the hospital, following a crisis of health.
Dr. Qadira Huff grew up in a medically under-resourced neighborhood known as "East of the River" in Washington D.C. Today the pediatrician is using lifestyle medicine to help families there break cycles of chronic disease.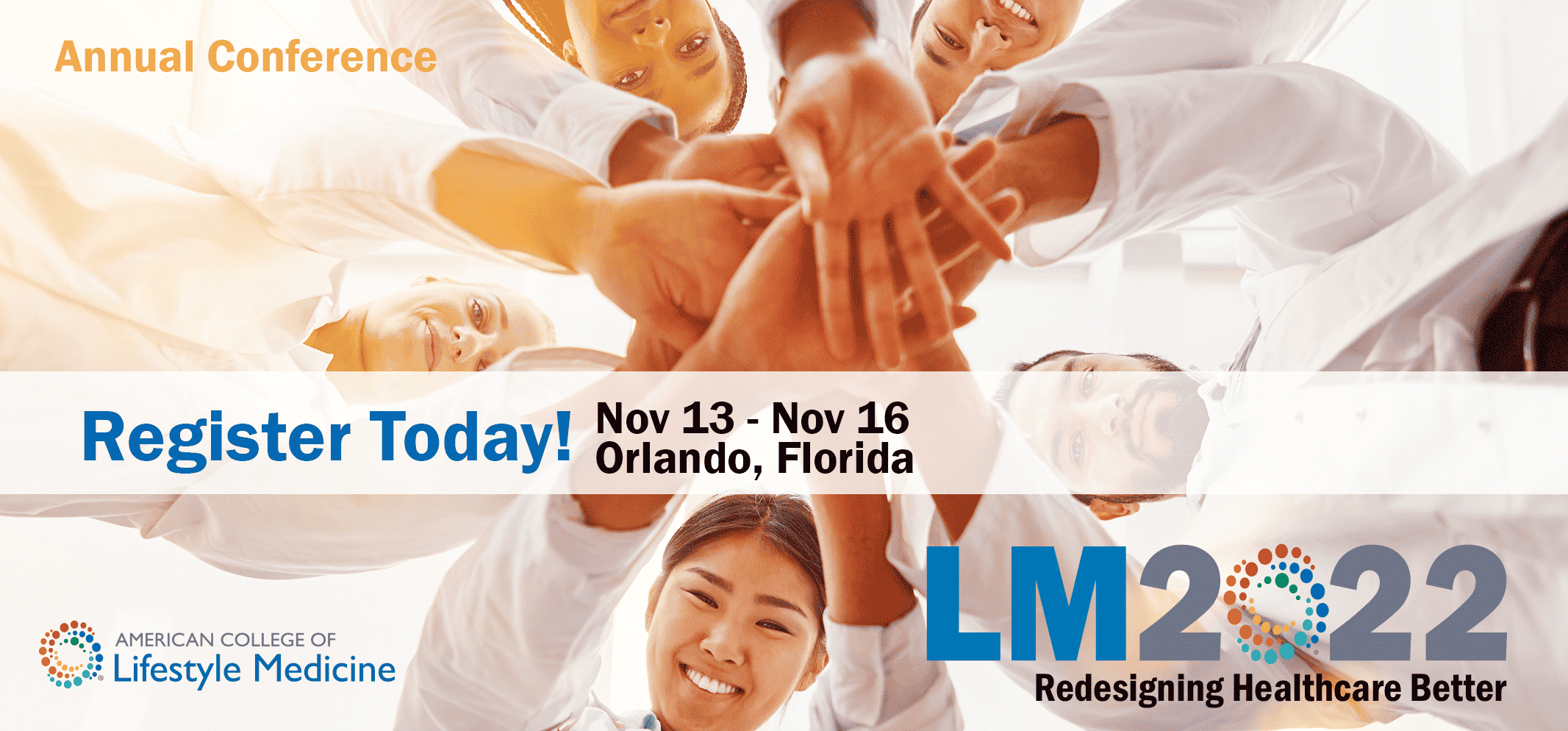 LM2022 — Redesigning Healthcare Better
ACLM is hosting a hybrid conference on November 13-16, 2022. The in-person event will be at the Rosen Shingle Creek in Orlando, Florida. This is the premier conference delivering expert continuing education with a focus on lifestyle medicine - the therapeutic dose of proper nutrition, regular physical activity, social connection, restorative sleep, stress management, and avoidance of risky substances. The LM2022 conference theme of "Redesigning Healthcare Better" is the call to action to create a future where lifestyle medicine is offered as the first, affordable, and accessible therapy for non-communicable diseases.