Lifestyle Medicine Interest Groups
According to the AAMC, Lifestyle Medicine is one of the newest medical specialties. Trainees help spread the word about Lifestyle Medicine by starting Lifestyle Medicine Interest Groups (LMIG) and hosting community events. The establishment of an LMIG cultivates multi-institutional, student-initiated programming that supports healthy habits for students, faculty, as well as the local community. ACLM's Trainees have started student-led, faculty-supported groups across the country and have been instrumental in advocating for curriculum reform. LMIGs are the perfect way to connect, share ideas, collaborate on projects and learn how to practice Lifestyle Medicine.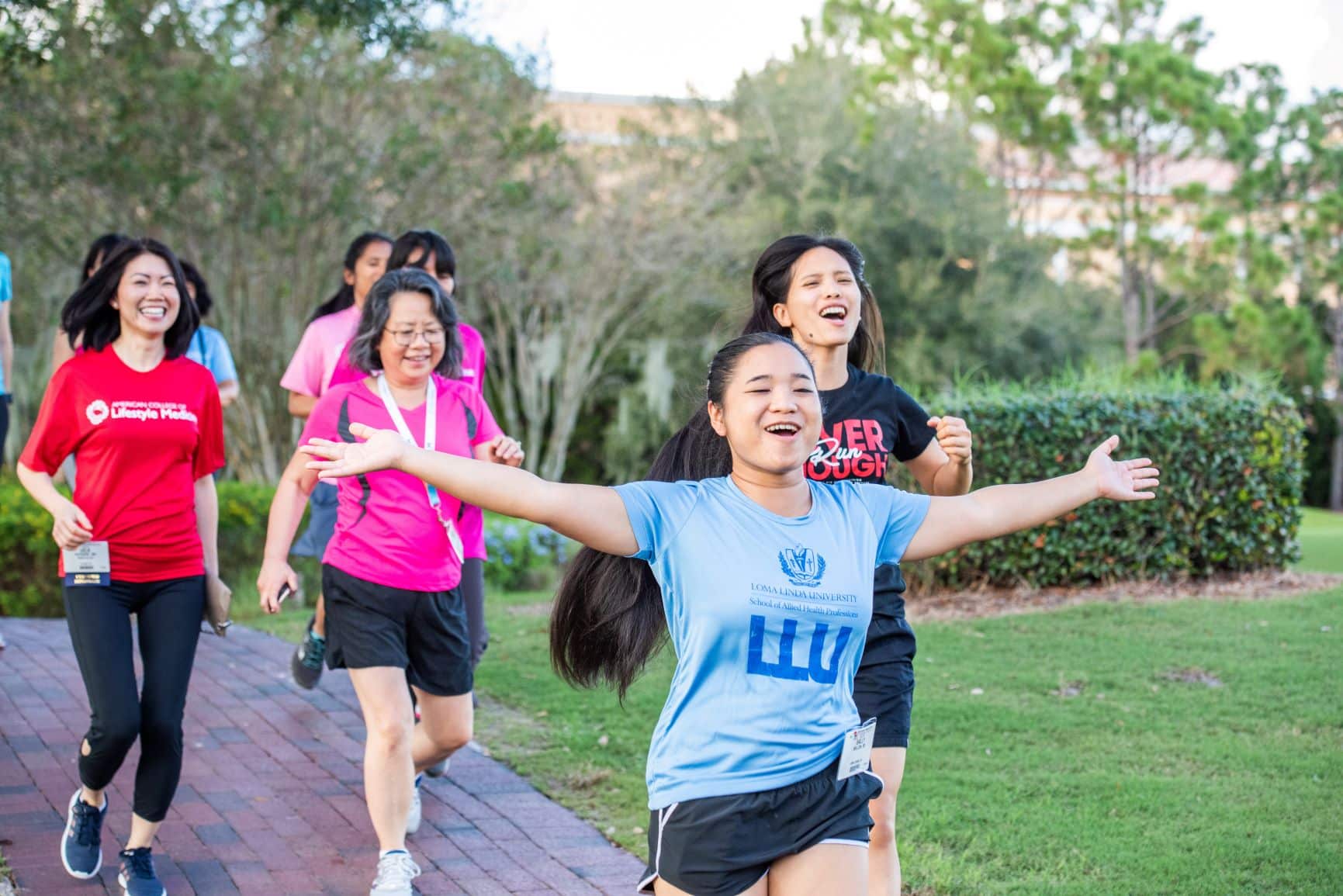 LIFESTYLE MEDICINE STUDENT INTEREST GROUP MAP
Locations across the United States of campuses that have lifestyle medicine  student interest groups. Join this ever-growing network of trainees.
How to get started:
Identify an advisor. Having trouble? Search our membership directory to see if there are any faculty at your institution who share your passion for Lifestyle Medicine
Download the LMIG Toolkit & review pages 10-11
Gather a group of interested peers to serve in leadership positions (President, Vice President, Secretary, Treasurer, Social Media Manager, etc.)
Apply for one of our orientation cohorts (July, October, March)
Orientation Details:
Orientations will be held in March, July and October EVERY YEAR. The orientation process will allow regional groups to connect, share ideas, learn about event hosting and leadership best practices. At the end of the orientation, you will be equipped with all the tools and resources you need to maintain a strong Lifestyle Medicine Interest Group at your institution.
Click Through These Valuable Resources
Join our network of ACLM Trainees.

Annual Lifestyle Medicine Conference
Every Fall, ACLM hosts a premier conference delivering expert continuing education with a focus on lifestyle medicine - the therapeutic dose of proper nutrition, regular physical activity, social connection, restorative sleep, stress management, and avoidance of risky substances. The LM2022 conference theme of "Redesigning Healthcare Better" was a call to action to create a future where lifestyle medicine is offered as the first, affordable, and accessible therapy for non-communicable diseases.