Connect with the fastest-growing field of Medicine!
Event Exhibits are for organizations looking to reach the Lifestyle Medicine medical professional community with products, services, and messages at ACLM's annual Lifestyle Medicine Conference. Through a variety of marketing opportunities, organizations can maximize visibility and increase brand awareness. Event Exhibitors are assured to engage with 2000+ healthcare professionals from around the world who attend the conference for cutting edge information and CME/CE education, to connect with like-minded professionals and to learn about the latest products and services in lifestyle medicine.
Visit the Lifestyle Medicine Conference website to receive additional information about these high exposure opportunities and maximize marketing investments.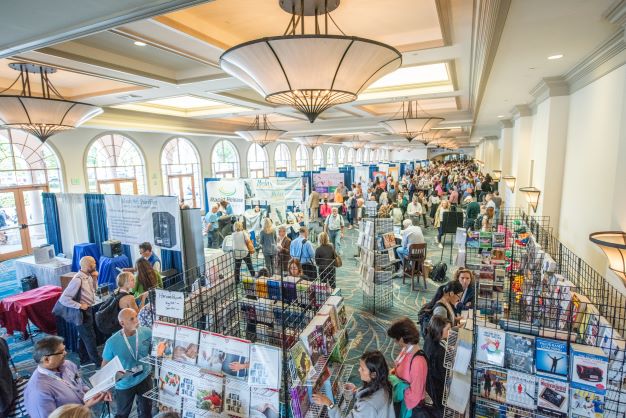 Elevate your brand, reach decision-makers.
As a unique event for those committed to health restoration, the ACLM conference consistently draws over 2,000 physicians, clinicians, allied health professionals, medical residents, health care executives, and prominent researchers and leaders in the field of Lifestyle Medicine as well as supporting organizations, press, political and civic leaders.  
This year's event will be held in-person and virtually to accommodate increasing demand. The in-person event will draw an anticipated 2,000 attendees, and several thousand more are anticipated to participate virtually in educational events, digital booths, and last year's popular digital scavenger hunt. 
Attendees are eager to connect with like-minded professionals and actively seek out new products and services that will benefit their practices and initiatives. Organizations looking to partner with Lifestyle Medicine professionals will find that LM2022 is the top event to meet the brightest minds and foster rewarding alliances in the fastest-growing field of medicine.  
Join our network of supporting partners.

Annual Lifestyle Medicine Conference
Every Fall, ACLM hosts a premier conference delivering expert continuing education with a focus on lifestyle medicine - the therapeutic dose of proper nutrition, regular physical activity, social connection, restorative sleep, stress management, and avoidance of risky substances. The LM2022 conference theme of "Redesigning Healthcare Better" was a call to action to create a future where lifestyle medicine is offered as the first, affordable, and accessible therapy for non-communicable diseases.