Can paying doctors more for making patients healthier transform primary care?
A hospital system in Appalachia believes lifestyle medicine could be key to making the Medicare payment model Primary Care First successful.
"The classes don't just teach you what lifestyle changes you need to make, but also how to make them and why. It's a really positive atmosphere — no judging or trying to make you feel bad. I feel so much better than I did one year ago."

– Beckie Arnold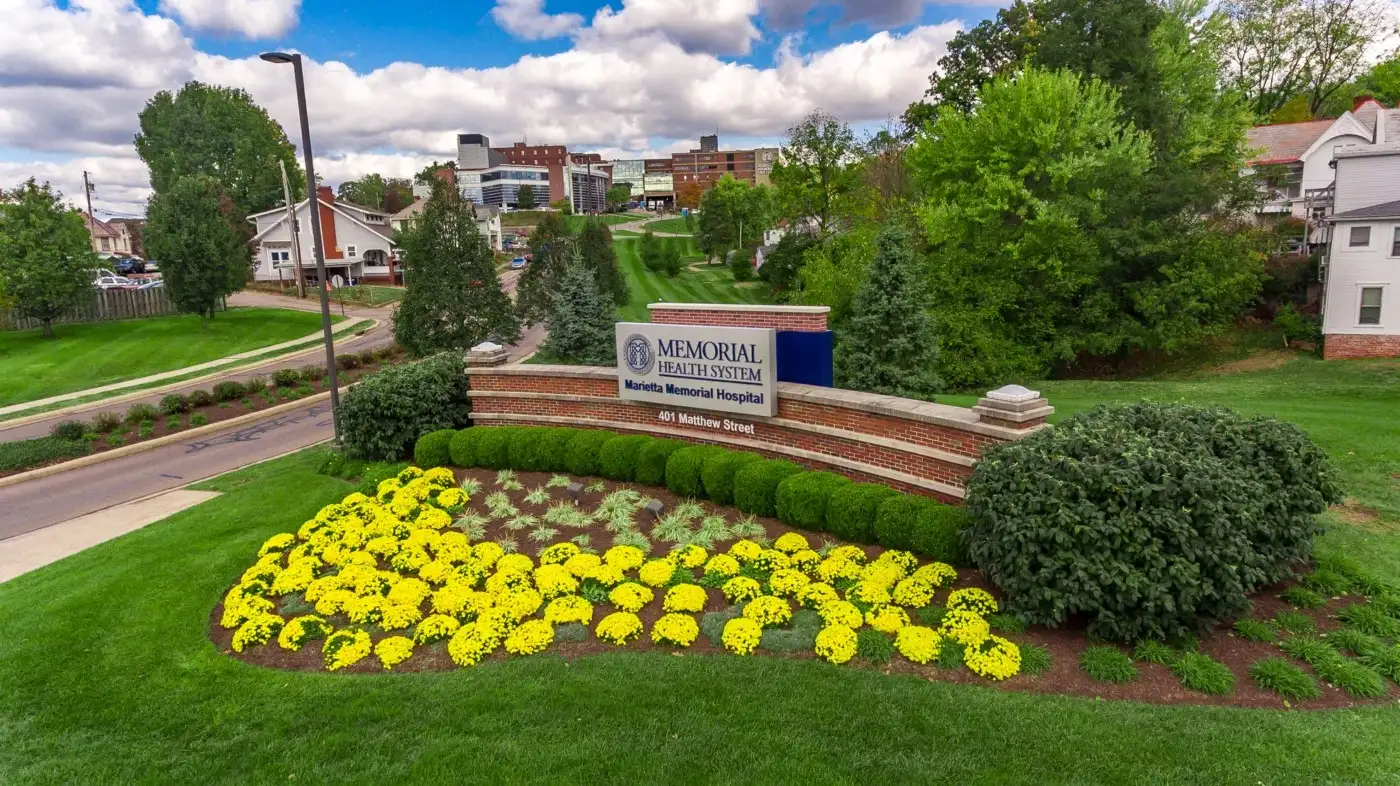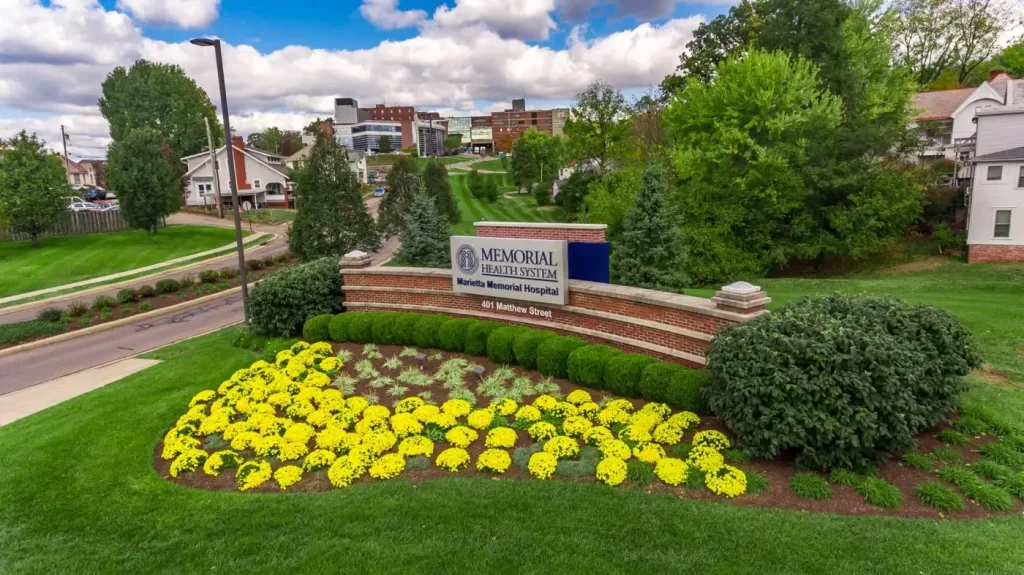 An Ohio hospital system has included lifestyle medicine in its strategy for a recently introduced primary care model that rewards physicians for making patients healthy.
Marietta's Memorial Health System, a community-owned hospital system with facilities in southeastern Ohio and West Virginia, is in the second cohort of Primary Care First, a payment program announced by the Centers for Medicare and Medicaid Services in 2019.
Unlike the traditional method of paying providers for services performed, Primary Care First pays clinicians a flat amount for each patient as well as a monthly population-based payment that can include bonuses of up to 50 percent if patients stay healthy and out of the hospital. Conversely, clinicians could lose up to 10 percent of the monthly payments if their patients become sicker than expected.
Tapped to integrate lifestyle medicine into the program is David Drozek, DO, FACLM, DipABLM, a former surgeon who has been holding lifestyle medicine classes in the community for several years.
"I had been doing these classes in the community, and our hospital leaders noticed that people participating were getting well," Dr. Drozek said. "Making people well is the goal of Primary Care First, so they believe that lifestyle medicine is what we need to offer our patients."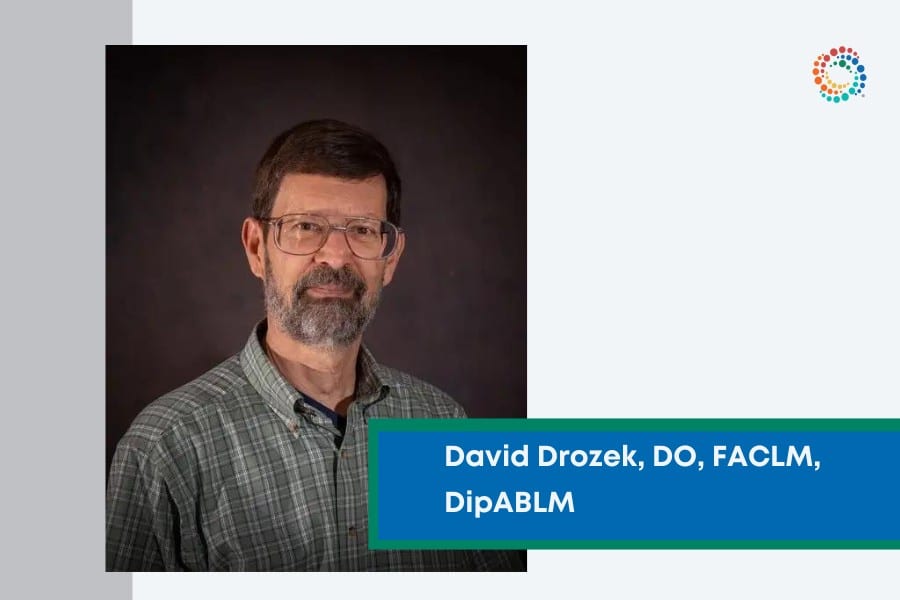 Support, not judgement
Lifestyle medicine is a medical specialty that uses therapeutic lifestyle interventions as a primary modality to treat chronic conditions including, but not limited to, cardiovascular diseases, type 2 diabetes, and obesity. Lifestyle medicine certified clinicians are trained to apply evidence-based, whole-person, prescriptive lifestyle change to treat and, when used intensively, often reverse such conditions. Applying the six pillars of lifestyle medicine — a whole-food, plant-predominant eating pattern, physical activity, restorative sleep, stress management, avoidance of risky substances and positive social connections — also provides effective prevention for these conditions, according to the American College of Lifestyle Medicine (ACLM).
It's a growing field. Since the American Board of Lifestyle Medicine and ACLM launched the first certification exams in 2017, the total number of certified diplomates has risen to 2,782 across the U.S.
Prior to joining Memorial Health System, Dr. Drozek was a surgeon for a different hospital system in Ohio. In 2011, he was overweight and had prediabetes and other chronic lifestyle-related diseases. Then he heard Dr. Caldwell Esselstyn, author of Prevent and Reverse Heart Disease and director of the cardiovascular prevention and reversal program at The Cleveland Clinic Wellness Institute, speak about the transformative health benefits of a whole-food, plant-based dietary pattern.
Dr. Drozek committed to a whole-food, plant-based dietary pattern, transformed his health and explored the potential of delivering lifestyle medicine to patients. He became board-certified in lifestyle medicine and started offering classes in which he introduced the pillars of lifestyle medicine.
Beckie Arnold, who has a history of heart disease in her family, met Dr. Drozek after a diverticulitis attack sent her to the emergency room in 2021. She was put on medication but her surgeon suggested she also lose weight and referred her to Dr. Drozek.
At the time, she weighed about 200 pounds. She had tried improving her diet before but without real success. She initially had private appointments with Dr. Drozek until she retired and her insurance no longer covered those appointments. So, she started attended his community classes.
In about 8 months, she had lost 38 pounds, no longer required any medications, was physically active four to five times a week and even slept better.
"The classes don't just teach you what lifestyle changes you need to make, but also how to make them and why," Arnold said. "It's a really positive atmosphere — no judging or trying to make you feel bad. I feel so much better than I did one year ago."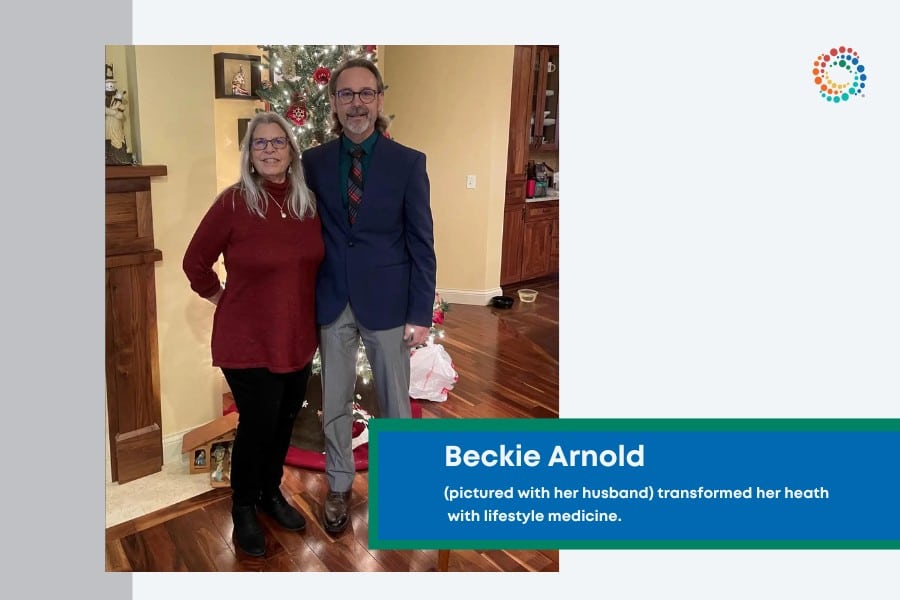 'Why doesn't everyone know about this?'
Dr. Drozek's first step in integrating lifestyle medicine into Primary Care First was to better educate the system's primary care physicians about the benefits of lifestyle medicine. As the clinicians who will refer patients to the lifestyle medicine program, he needs their buy in.
Once they began to see the impact that lifestyle medicine has on patients referred to the program, some physicians may be motivated to embrace lifestyle medicine themselves, Dr. Drozek said.
He has seen the impact on people in his classes. The region of Ohio and West Virginia that Memorial Health System serves is in Appalachia, with high rates of poverty, chronic diseases such as diabetes and low rates of COVID-19 vaccinations.
One recent series of classes was attended by a man who came with his wife, and who sat expressionless with his arms folded against his chest, rarely speaking. His body language suggested he had little interest, but was only there at his wife's urging. But near the program's end, the man stopped Dr. Drozek and told him the class was wonderful and that he had already improved his laboratory bloodwork to levels close to reversing his diabetes.
Then he asked a question that so many people ask after discovering lifestyle medicine.
"Why doesn't everyone know about this?"