There is a growing threat to our national security. It's probably not what you think it is.
The growing burden of non-communicable chronic disease in the military has been called a threat to U.S national security. The Air Force is incorporating lifestyle medicine into its health systems to improve readiness and to optimize warfighter capabilities.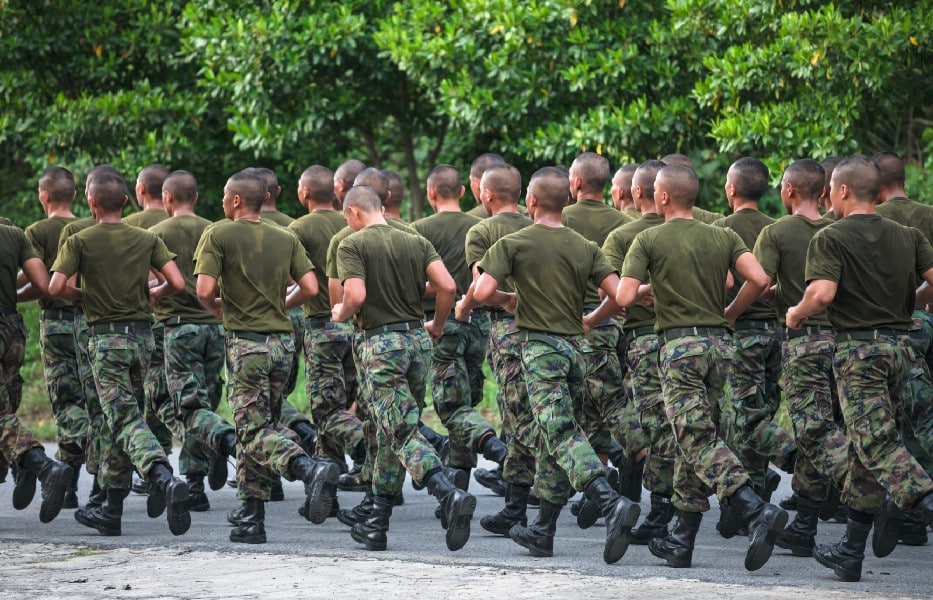 A quiet threat to United States national security is infiltrating the health and wellness of the brave men and women who serve.
The growing epidemic of chronic disease in the U.S. has not spared the armed forces, where almost 66 percent of service members are considered to be either overweight or have obesity. After basic training, nearly 40% of Air Force members transition to a higher body mass index category, while just 4% fall into a lower weight category. The Department of Defense now spends $1.5 billion annually on obesity-related health care costs for current and former U.S. service members and their families.
COVID-19 highlighted even further the risks posed by these health trends. An Army report found service members who required hospitalization after infection were more likely to be overweight, have obesity or suffer from another chronic condition like hypertension, than peers who did not require hospitalization, said Colonel Valerie Castle, DO, MPH, of the 49th Medical Group at Holloman Air Force Base in New Mexico, during an ACLM Health Systems Symposium on the application of lifestyle medicine within the military.
"These are national security issues," said Dr. Richard Carmona, the 17th Surgeon General of the United States, who served during the second Persian Gulf War, in November. "It takes away from the readiness of the troops."