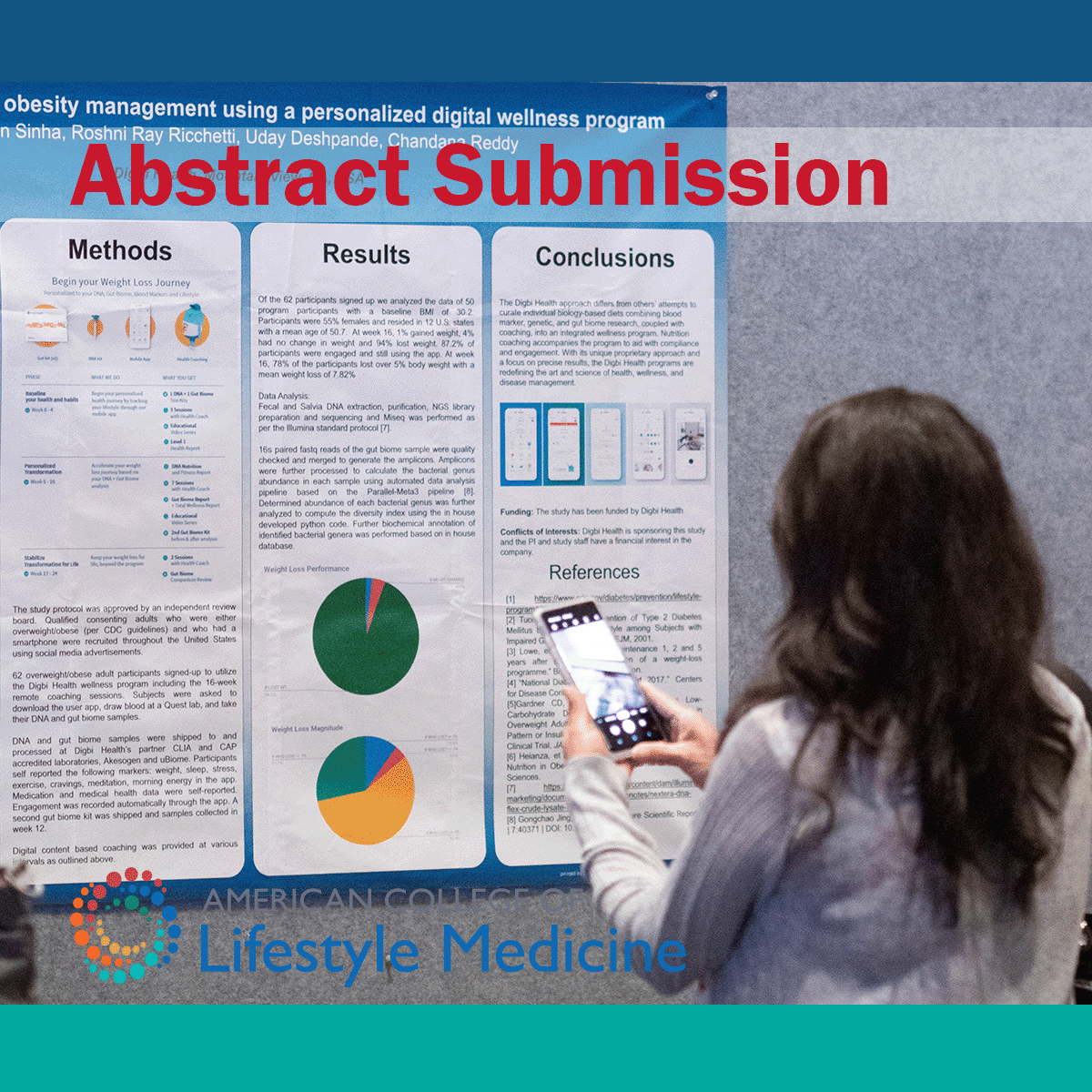 Research Poster Opportunities
Research Abstracts for Lifestyle Medicine 2022 "Redesigning Healthcare Better" are now being accepted. All authors are encouraged to read, and thoroughly understand the submission guidelines before submitting a research abstract.
Submissions are due by 11:59 PM EST on Monday, July 25, 2022.
Click Here to view full Submission Guidelines.
Before submitting, please make sure that you can attend the Lifestyle Medicine Conference 2022 on November 13 – 16, 2022, at the Rosen Shingle Creek Resort in Orlando, Florida. To learn more about the conference, please click here: Lifestyle Medicine Conference 2022.