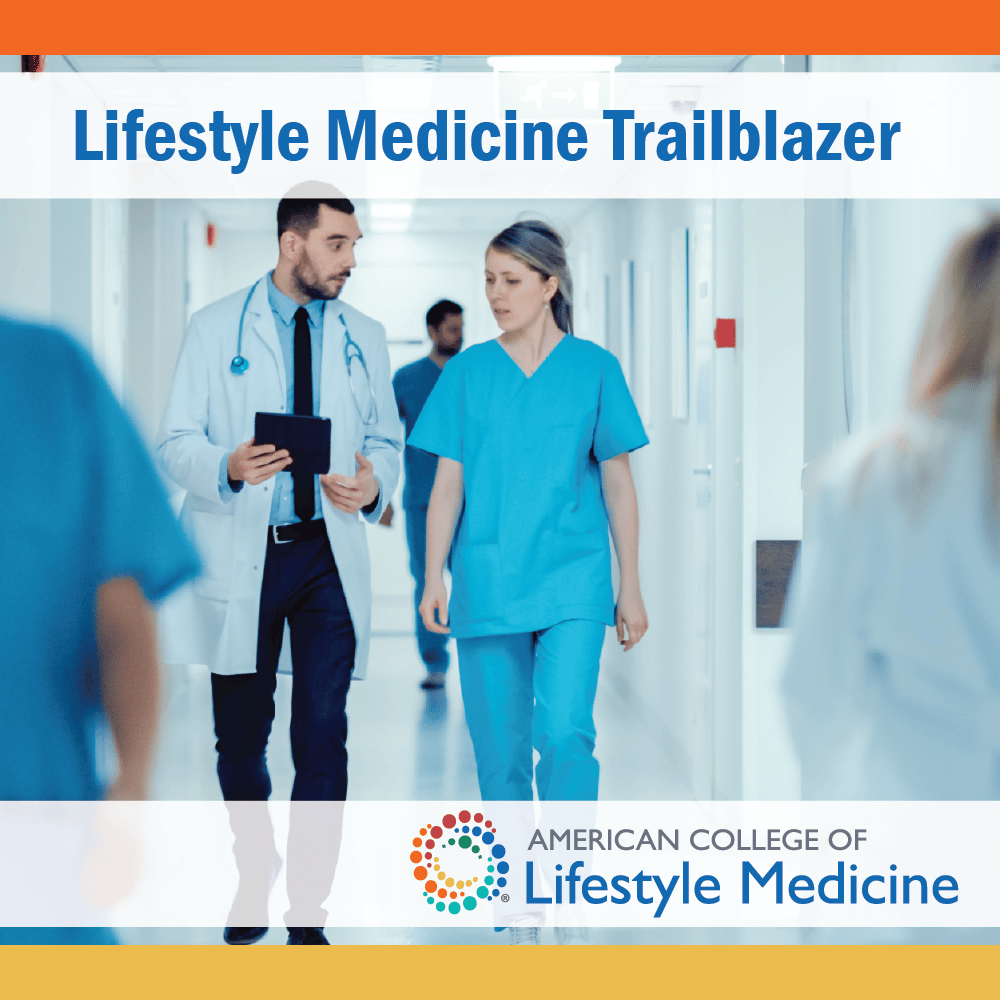 Lifestyle Medicine Trailblazer
Description
Presented by the American College of Lifestyle Medicine and the Lifestyle Medicine Foundation, this award recognizes an individual who is currently providing leadership in the field of Lifestyle Medicine, helping strengthen the foundation laid by others, while advancing it through innovation.  This individual is recognized for the extraordinary contributions he or she has made in any one of several domains, such as:
Patient Care: A healthcare provider who is practicing lifestyle medicine to provide extraordinary quality and compassionate patient care.
Education: An accomplished healthcare educator who is incorporating aspects of lifestyle medicine into training and inspiring the next generation of healthcare providers.
Research: A researcher who is on the cutting edge of research to ultimately advance lifestyle medicine and improve patient care.
Innovation: A person who is breaking new ground in a healthcare arena through an advancement, improvement of efficiencies, an IT product or a novel initiative, while incorporating the principles of lifestyle medicine.
Management: A healthcare leader who is exceeding expectations when it comes to influencing growth and development of healthcare and lifestyle medicine to meet the needs of the community.
Community Service: A healthcare provider making a meaningful contribution to community health improvement, including, but not limited to, increasing access to healthcare and lifestyle medicine for low-income residents.
Nominations for the Trailblazer and Lifetime Achievement Awards are being accepted through June 30, 2020, 11:59 pm PST.