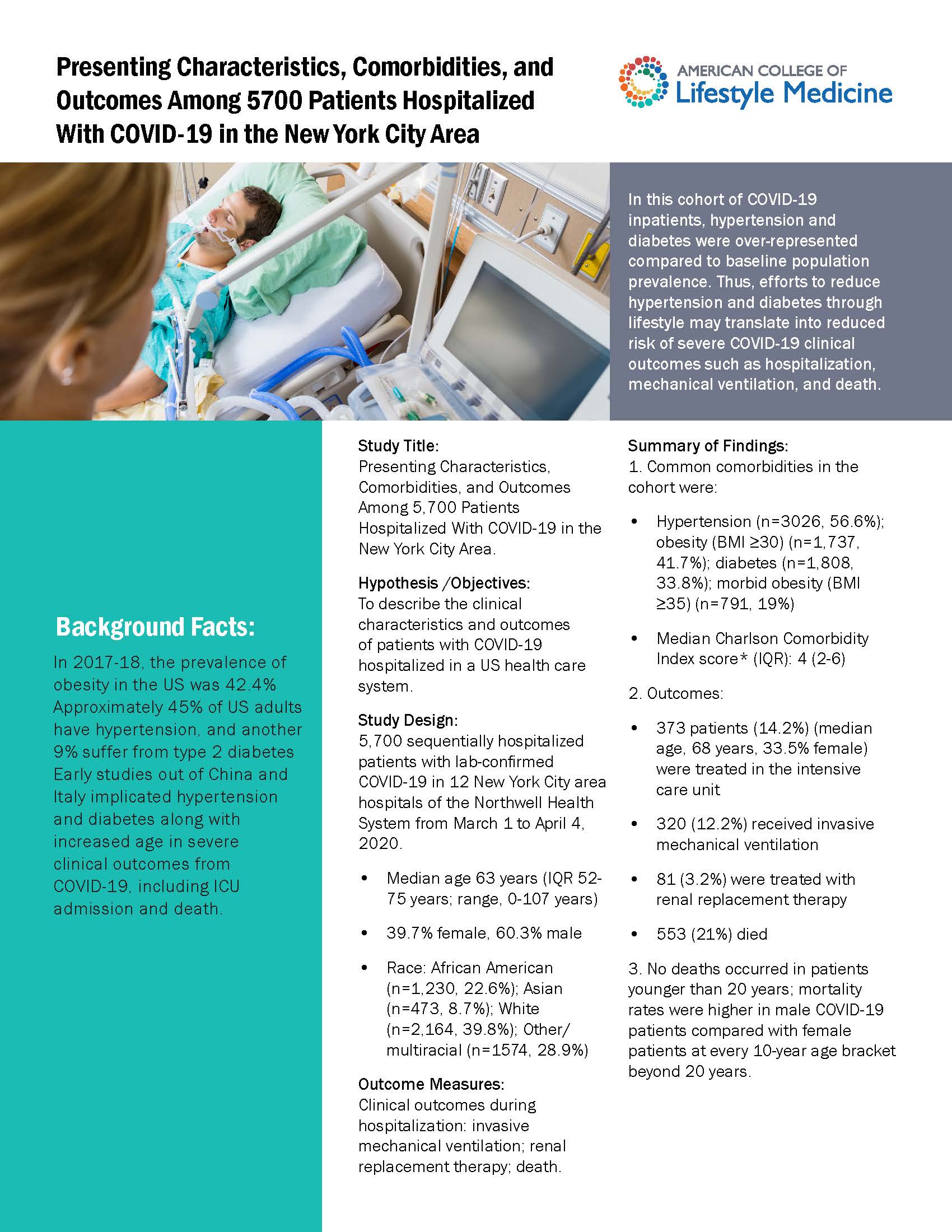 Presenting Characteristics, Comorbidities, and Outcomes Among 5700 Patients Hospitalized With COVID-19 in the New York City Area
In this cohort of COVID-19 inpatients, hypertension and diabetes were over-represented compared to baseline population prevalence. Thus, efforts to reduce hypertension and diabetes through lifestyle may translate into reduced risk of severe COVID-19 clinical outcomes such as hospitalization, mechanical ventilation, and death.
Findings
1. Common comorbidities in the cohort were:
Hypertension (n=3026, 56.6%); obesity (BMI ≥30) (n=1,737, 41.7%); diabetes (n=1,808, 33.8%); morbid obesity (BMI ≥35) (n=791, 19
Median Charlson Comorbidity Index score* (IQR): 4 (2-6)
2. Outcomes:
373 patients (14.2%) (median age, 68 years, 33.5% female) were treated in the intensive care unit
320 (12.2%) received invasive mechanical ventilation
81 (3.2%) were treated with renal replacement therapy
553 (21%) died
3. No deaths occurred in patients younger than 20 years; mortality rates were higher in male COVID-19 patients compared with female patients at every 10-year age bracket beyond 20 years.