Can culinary medicine be taught virtually to medical students?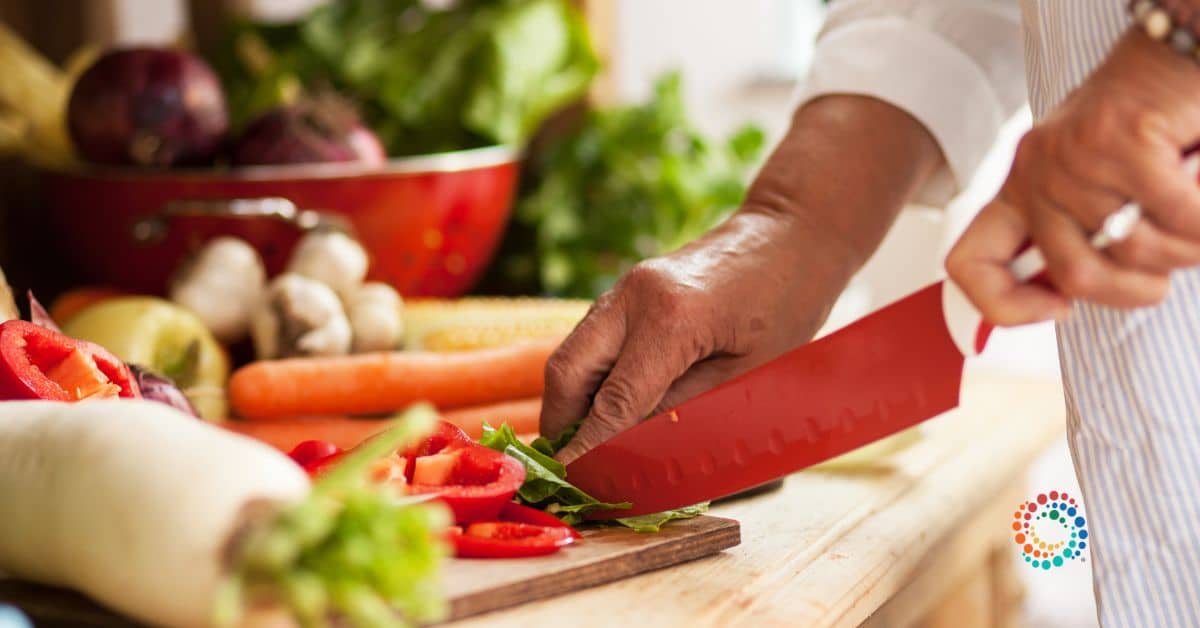 Carlo Sosa, MD, was always interested in cooking and the profound impact food choices have on health. So as a medical student in 2020 he eagerly enrolled in the new culinary medicine elective offered by Keck School of Medicine of the University of Southern California.
Lifestyle behavior, such as a poor diet, causes 80 percent of chronic disease but the majority of medical school students receive little, if any, education in nutrition. Dr. Sosa believed that building a strong base of knowledge in culinary medicine would make him a more effective doctor and prepare him to assist patients in achieving whole health.
Not only did the course, adapted into a virtual format from the Culinary Medicine Curriculum offered for free by the American College of Lifestyle Medicine (ACLM), teach him strategies to help patients prepare affordable, healthy and tasty meals, but it also opened his eyes to challenges future patients may face in improving their diets.
[dsm_shapes _builder_version="4.17.6″ _module_preset="default" shapes_type="rectangle" shapes_square_size="681″ shape_color="rgba(236,187,78,0.67)" hover_enabled="0″ sticky_enabled="0″][/dsm_shapes]
"It's a wonderful honor to receive this award from the ACLM and serve with this group of leaders who carry true passion and dedication for transforming health care," Dr. Lianov said. Lifestyle medicine was still a little-known medical specialty and the American...
read more