Lifestyle Medicine News and Updates – Insider September 2023
Disclaimer: The information included in Insider is intended to give our readers a sense of what is happening in the news, research journals and other channels related to lifestyle medicine. Inclusion does not imply ACLM endorsement. Note that some links may require registration or subscription.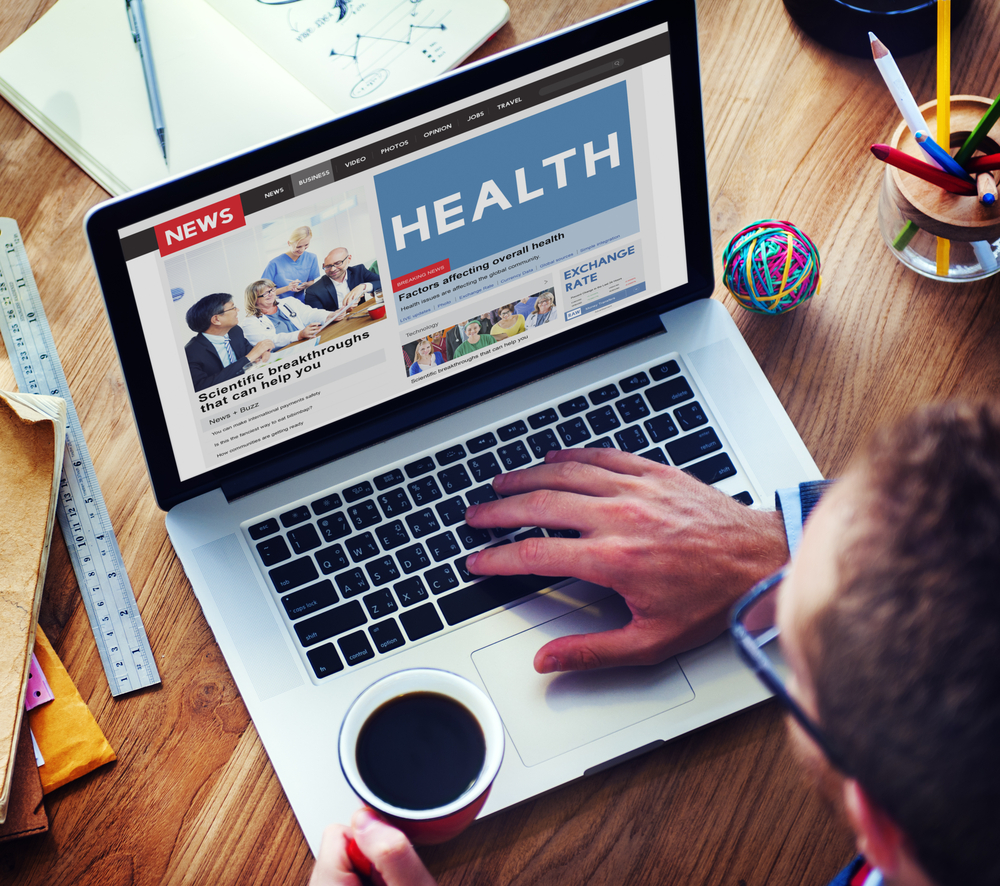 TO NOTE
The U.S. doesn't just have a lower life expectancy than much poorer countries, we're a global leader in avoidable amputations. That appalling fact and others are discussed in this must-read opinion piece by Nicolas Kristof in the New York Times. (Note a free subscription to view this article is available.)
Arianna Huffington writes in Time that whether for preventing disease or optimizing the treatment of disease, the combination of sleep, food, movement, stress management, and connection is a "miracle drug." She says, "The science is clear that when we improve these daily aspects of our lives, dramatic improvements in our health and well-being follow. The breakthroughs this can bring in our health aren't over the horizon—they're here right now."
DELIVERY AND PAYMENT MODELS
FOOD AS MEDICINE
Pharmacy Today says food as medicine is real, and touches on some of the food as medicine content discussed at its recent 2023 Annual Meeting & Exposition.
HEALTHY AGING
"Healthspan" rather than "lifespan" is increasingly being recognized as an important concept because it emphasizes the importance of not only living a long life but also living a healthy and productive life, as described in this Fortune Well article.
HEALTH EQUITY
2022 HEAL scholar Rosandra Daywalker, MD, DipABLM, was selected by the Association of Clinicians for the Underserved (ACU) as its 2023 Excellence in Health Equity Award winner.
BEHAVIOR CHANGE
A study published in Journal of Consumer Research found that considering short-term costs of unhealthy behaviors (e.g., irritability or indigestion after eating sugar) better curbs these behaviors than considering long-term costs or no costs.
GUT HEALTH
Associations among the gut microbiome, epigenome, and diet have not been studied together during obesity treatment until this study published in Nutrients of microbiota (MB), DNA methylation (DNAme), and diet prior to and during a behavioral weight loss intervention.
CHRONIC DISEASE
DEPRESSION
A healthy lifestyle reduces the risk of depression, new research published in Nature Mental Health has found. The study received media coverage, such as this NPR podcast from Allison Aubrey.
This article in MDdge Psychiatry says that clinicians suggesting lifestyle behavior change make a strong statement to the patient that treating psychiatric disorders can be about more than passively swallowing a pill.
A study published in Scientific Reports, based on longitudinal data from tens of thousands of South Korean adults, has found that increased consumption of sugary carbonated beverages is linked to a higher likelihood of depressive symptoms, irrespective of weight or blood sugar factors.
DYSLIPIDEMIA
Statins vs. fibrates for dyslipidemia are compared in this Medscape article.
TYPE 2 DIABETES
This systematic review published in Diabetes and Metabolic Syndrome: Clinical Research and Reviews showed several herbs could be considered as a valuable adjuvant therapy regarding glycemic control of type 2 diabetes patients.
CANCER
A cohort study just published in JAMA Network Open shows the incidence rates of cancer among people younger than 50 in the U.S. increased from 2010 to 2019. Although breast cancer had the highest number of incident cases, gastrointestinal cancers had the fastest-growing incidence rates among all early-onset cancers.  Another analysis just published in BMJ Oncology shows global incidence of early-onset cancer increased by 79.1% and the number of early-onset cancer deaths increased by 27.7% between 1990 and 2019.
Consuming more plant-based food is preventative to prostate cancer but also beneficial after diagnosis to reduce the risk of progression and side effects after treatment, according to this Urology Times article.
BRAIN HEALTH
A study published in the Journal of Alzheimer's Disease showed the brains of patients with Alzheimer's had substantially lower concentrations of some, but not all, xanthophylls, carotenes, and tocopherols, and several-fold higher concentrations of an unidentified xanthophyll metabolite (XMiAD).
This Conversation feature discusses brain health and aging, and how lifestyle changes could help prevent up to 40% of dementia cases.
PILLARS
PHYSICAL ACTIVITY
NUTRITION
As reported in Tufts Now about the largest such study to date, an analysis of participant records by Friedman School of Nutrition Science and Policy researchers found programs that provide free fruits and vegetables have measurable benefits for health and food security.
An article published in the International Journal of Disease Reversal and Prevention reviewed several large studies linking cancer to dairy consumption and pointed to two possible reasons why milk may increase prostate cancer risk.
The Economist devoted an entire special edition to food. Find it here.
STRESS MANAGEMENT
The American Heart Association News explores venting for stress management in this article.
PARTNERS IN THE NEWS
The Corewell Health Teaching Kitchen, part of its lifestyle medicine practice, was featured on ABC13 in Grand Rapids, Michigan.
MEMBERS IN THE NEWS
Lifestyle medicine specialist Amber Orman, MD, DipABLM, says nutrition is just as important to the fight against breast cancer as a patient's medical treatment in this Kissimmee, Florida, Spectrum News segment.
Monique Middlekauff, PhD, DipACLM, with St. Luke's Lifestyle Medicine, tells KVMT 10 in Twin Falls, Idaho, that most Americans tend to do pretty well with cardio, but it's the strength training where people struggle.
ACLM Director of Guidelines and Quality Rich Rosenfeld, MD, MPH, MBA, was a guest on a "Run to the Top" episode dedicated to lifestyle medicine, plant-forward eating and healthy supplements for runners.
Elevance Health interviewed its new Food as Medicine Director and ACLM member Kofi Essel, MD, MPH, FAAP.
Former ACLM President Dexter Shurney, MD, MBA, MPH, FACLM, authored "The Evolution of Lifestyle Medicine" in the September 2023 issue of American Journal of Health Promotion (AJHP).
A feasibility pilot on culinary medicine e-consults headed by Jaclyn Albin, MD, DipABLM, was published in Nutrients.
LMIGs IN THE NEWS
The Greenville chapter of Walk with a Future Doc, organized by medical students and run by the USC SOMG Lifestyle Medicine Interest Group, received recent mention in the Greenville News.