ACLM's Health Systems Council

Celebrates 100th Member
By Sally Crocker

The American College of Lifestyle Medicine's Health Systems Council, founded in 2021, has quickly grown to 100 members in just two years, bringing together innovative health organizations from across the US, with a shared goal to revolutionize healthcare using lifestyle medicine.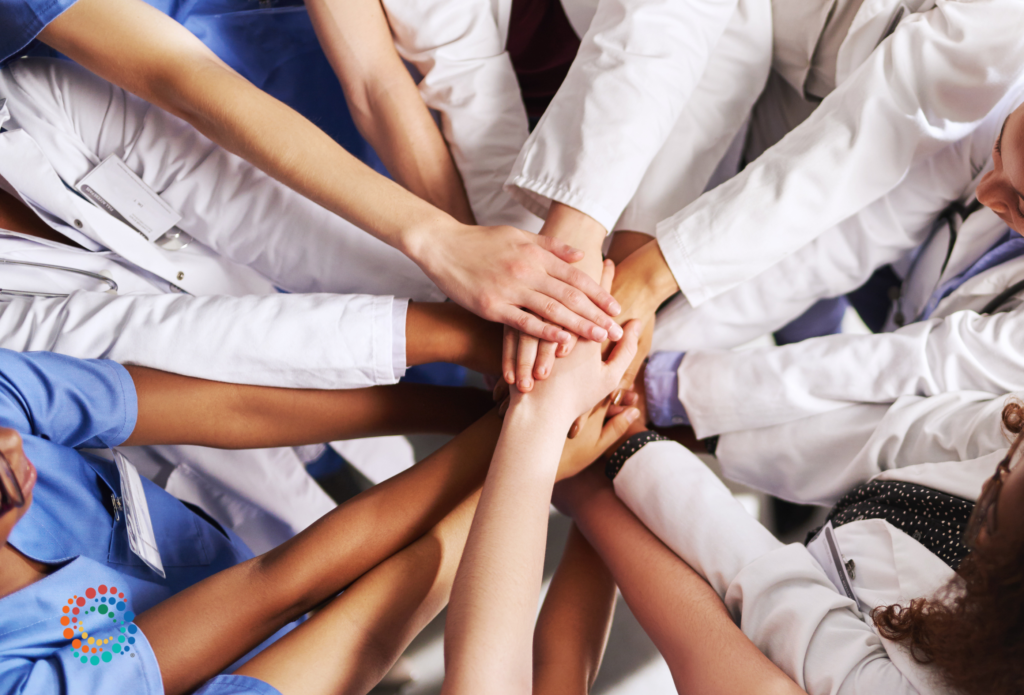 In just two years, the American College of Lifestyle Medicine (ACLM) has reached a milestone in helping to prevent, treat and potentially reverse chronic disease across the U.S.  
Established in May 2021 with 19 founding members, ACLM's Health Systems Council (HSC), now celebrates its 100th member. The HSC is comprised of some of the most innovative health organizations from nearly 40 states that are dedicated to providing the best high-value care through the pioneering trend of lifestyle medicine.  
A platform to share
Lifestyle medicine is a medical specialty using therapeutic lifestyle interventions as a primary modality to address up to 80% of chronic conditions including, but not limited to, cardiovascular diseases, type 2 diabetes, cancer and obesity. Lifestyle medicine-certified clinicians are trained to apply evidence-based, whole-person, prescriptive lifestyle change applying six pillars — a whole-food, plant-predominant eating pattern, physical activity, restorative sleep, stress management, avoidance of risky substances and positive social connections.  
The HSC provides a platform for health systems to share state-of-the-art practices and resources, identify pragmatic solutions to common barriers, and accelerate the integration and implementation of lifestyle medicine therapeutic modalities within their organizations and their communities. 
"The significance of HSC's growing membership is being realized in the ways that this diverse, collaborative healthcare learning community is helping patients and populations achieve improved health and quality of life," said Tyler Hemmingson, ACLM Director of Health Systems Integration. 
"Lifestyle medicine is transforming patients' lives," he said, "through improved clinical outcomes, increased well-being, higher workplace productivity, and a significant reduction in health care costs." 
From urban to rural
Health systems around the country are incorporating lifestyle medicine in different ways to support their communities and certain populations. This interest ranges from large, urban systems to smaller, rural based community hospitals around the nation. 
At Alaska's Central Peninsula Hospital in Soldotna, Alaska, and St. John's Health in Jackson, Wyoming, lifestyle medicine is being piloted in an "employee health first" approach, with the idea that a healthier staff builds a strong foundation for a healthier community overall.  
Larger institutions like the Mayo Clinic, Emory Healthcare and NYC Health + Hospitals — the largest municipal health care system in the U.S. — are employing community-wide lifestyle medicine approaches to their work. The efforts of NYC Health + Hospitals extend from the system president and senior medical director's leadership all the way to the office of New York City Mayor Eric Adams.  
"NYC Health + Hospitals is proud to be a founding member of ACLM's Health Systems Council, demonstrating our commitment to advancing lifestyle medicine as a core approach to preventing and treating chronic disease," said Michelle McMacken, MD, FACP, DipABLM, NYC Health + Hospitals Executive Director, Nutrition and Lifestyle Medicine. "Kudos to the Health Systems Council for achieving a 100-member milestone and inspiring a sea change in the practice of medicine." 
In 2022, NYC Health + Hospitals announced the planned expansion of its original lifestyle medicine program at NYC Health + Hospitals/Bellevue to six new sites across all five boroughs of New York City. The mission is to improve cardiometabolic health among high-risk patients, particularly those in communities facing a disproportionate burden of chronic disease and structural barriers such as food insecurity. All the programs will provide individualized lifestyle medicine care using interdisciplinary teams of physicians, nurse practitioners, registered dietitians, certified health coaches, psychologists, community health workers, program coordinators and an exercise trainer. To make the program available citywide the first of six new sites was recently launched at NYC Health + Hospitals/Jacobi in the Bronx. 
The programs will also feature fresh produce deliveries, farmers' market discount coupons and other resources. In addition to the lifestyle medicine programs, NYC Health + Hospitals is a national pioneer in offering healthy, plant-based meals as the primary menu option for lunch and dinner across the system's hospitals. Staff, too, have the opportunity to engage in nutrition and lifestyle medicine initiatives, including 21-day healthy eating jumpstarts, plant-based cooking demonstrations and nutrition webinars. 
Successful world-class care
At the Mayo Clinic, high-value care is becoming increasingly important as the U.S. shifts toward a more sustainable health care system.  
Dawn Mussallem, DO, DipABLM, is a board-certified lifestyle medicine physician at Mayo's Comprehensive Cancer Center in Florida who serves as medical director for the Lifestyle Medicine Residency Curriculum across all three Mayo Clinic locations. Her entire medical practice is dedicated to helping patients incorporate the pillars of lifestyle medicine alongside conventional cancer treatments. This approach is directly in line with Mayo Clinic's mission of inspiring hope and contributing to whole-person health and well-being. "Lifestyle medicine is integral to delivering successful world-class care and is a fundamental part of Mayo's integrated clinical practice, education and research," Dr. Mussallem said.  
Scott Kashman, President and CEO of Ascension St. Vincent's Riverside in Jacksonville, Fla., the 100th organization to join the HSC, said "Ascension St. Vincent's Riverside is humbled to be the 100th member of this innovative and dynamic group of health care leaders. This collaboration will allow us to leverage resources from American College of Lifestyle Medicine and the support of our health system to promote the health of our associates and the communities we are blessed to serve." 
Piloting, testing and integrating
As the ACLM membership expanded, there was a recognition that many members were working within large health systems, and were interested in expanded clinical programs and lifestyle medicine education. A dedicated member interest group was formed to support these approaches and laid the foundation for the HSC program and vision, formally launched in 2021. 
"There are many considerations in making this work, from certification and clinical practice to reimbursement. The impetus for creating the council was to support members in piloting, testing and integrating lifestyle medicine across their systems through collaboration, learning and the exchange of ideas," said Cassie Diestel, ACLM Associate Director of Health Systems Integration.  
"The amount of sharing between HSC members has been incredible, even from systems that are competitors in some markets. If you can gain insight from someone who has already gone down the path, it speeds up being able to integrate lifestyle medicine into your own health system," Diestel added. 
Shared learning and collaboration
There are different lifestyle medicine approaches that can be practiced to good advantage, Hemmingson explained. Shared medical appointments, intensive cardiac rehabilitation, lifestyle medicine classes and consults, culinary teaching kitchens and other scalable programs can serve to bridge the chasm of inpatient, outpatient, acute and preventive care, bringing the pillars of lifestyle medicine to patients and communities in ways that haven't been previously achieved.  
ACLM facilitates quarterly Zoom meetings for HSC members, where best practices acknowledging the social determinants of health to address lifestyle change are presented. Questions are brought to the member community for shared learning and collaboration, which have also led to research and funding partnerships. Council resources include implementation briefs, residency curriculum strategies, high quality webinars and video resources, evidence-based literature and communications resources. 
ACLM Senior Deputy Director Martin Tull said "The Health Systems Council is one of the most impactful programs we have ever launched, and we have already seen a rapid uptake in lifestyle medicine education, adoption of new clinical programs and a growing interest from systems across the country. The potential impact of this rapidly growing group of organizations is truly inspiring, and we look forward to working with other systems in the coming years."  
More than 10,000 physicians are ACLM members, as well as health systems' executive leadership, nurses, other health professionals and additional key players who are transforming lives through lifestyle medicine. As one of the fastest growing fields in medicine, more than 5,000 healthcare professionals worldwide have already become formally trained and certified in lifestyle medicine. 
"ACLM is proud to partner and support these amazing council members who are doing the work in their communities," Hemmingson said. "As we partner, learn and evolve along with them, we celebrate their successes and are thrilled to announce that the HSC is now 100-members strong and growing."  
For more information on the Health Systems Council, or to have your system apply to join, please visit www.lifestylemedicine.org/health-systems-council.